Snow Future
The Alps. Perspectives of a Cherished Landscape
27 January – 23 April 2016

In its project snow future, the ERES Foundation examines the many images of the Alps, from tourist attraction to climate victim. Temperatures are rising here at a higher rate than the worldwide average. Global warming is taking its toll on glaciers, permafrost and snowfall. In addition, tourism with its ski lifts, cable cars and snow cannons is changing our perception of this traditional region in an increasingly radical way.
Hansjoerg Dobliar, Philipp Messner, Walter Niedermayr are three artists, who, each in his own way, are exploring the obvious as well as the more subtle changes in this mountainous region.
Their interest lies in the observation of a landscape changed by human interference. But it is not simply the conventional criticism of the destruction of nature by mankind that is at the center of their artistic endeavors. They strive to discover what is abstract in the mostly deserted snowy landscapes. They all pose the same question but answer it in different ways. To what extent does art contribute to certain notions we have of nature that we yearn for? The artists deliberately target and radically shatter any and all existing clichés and show how man-made, hyper-artificial and imaginary Alpine landscapes have come to be.
Before the exhibition begins in late January, Philipp Messner, with the support of the Cultural Department of the City of Munich, stages a happening in front of the Alte Pinakothek. Using three snow cannons like gigantic spray cans of paint, he transforms the museum's large south lawn into a colorful piece of art.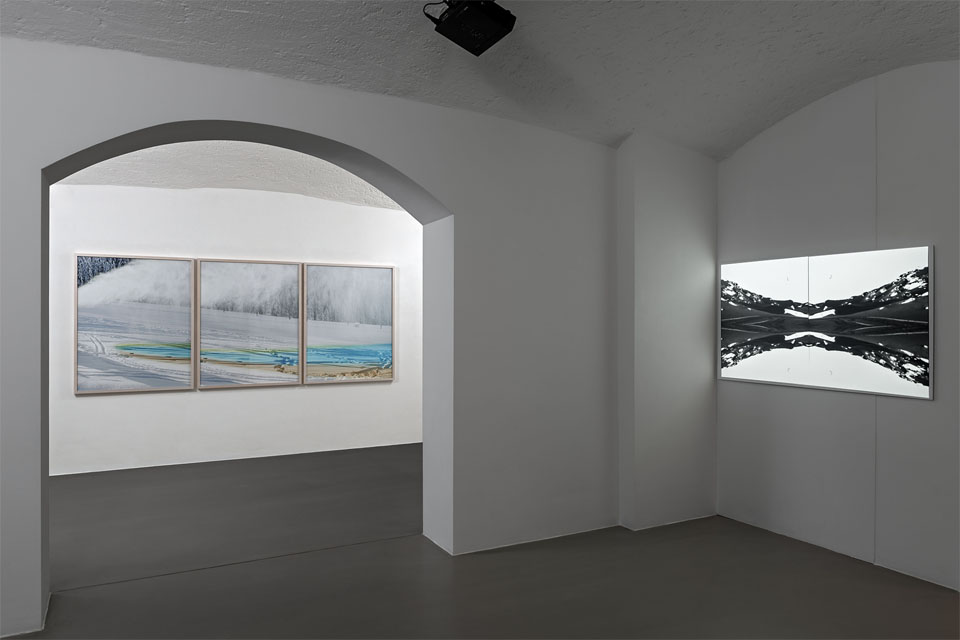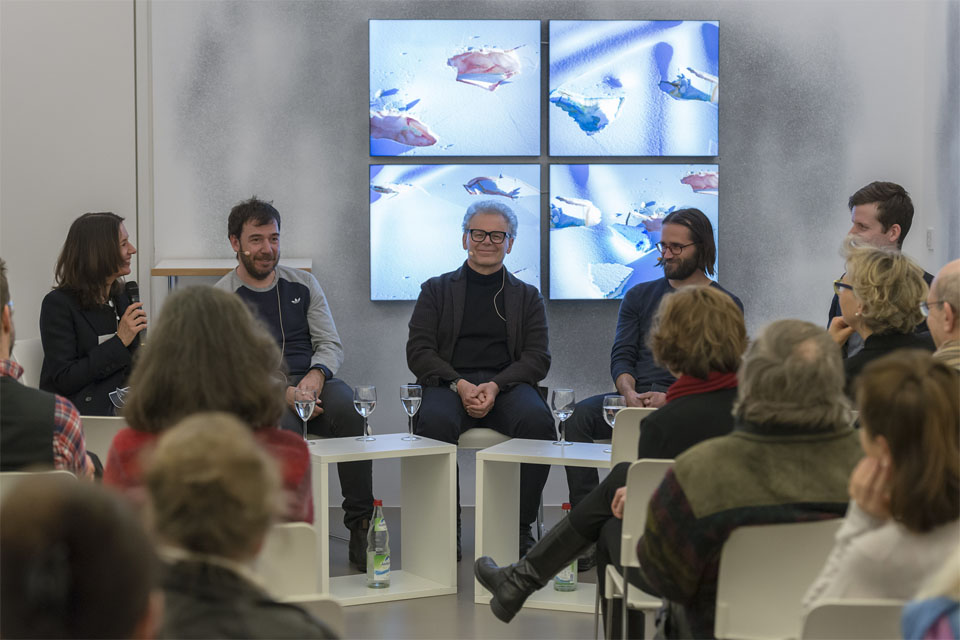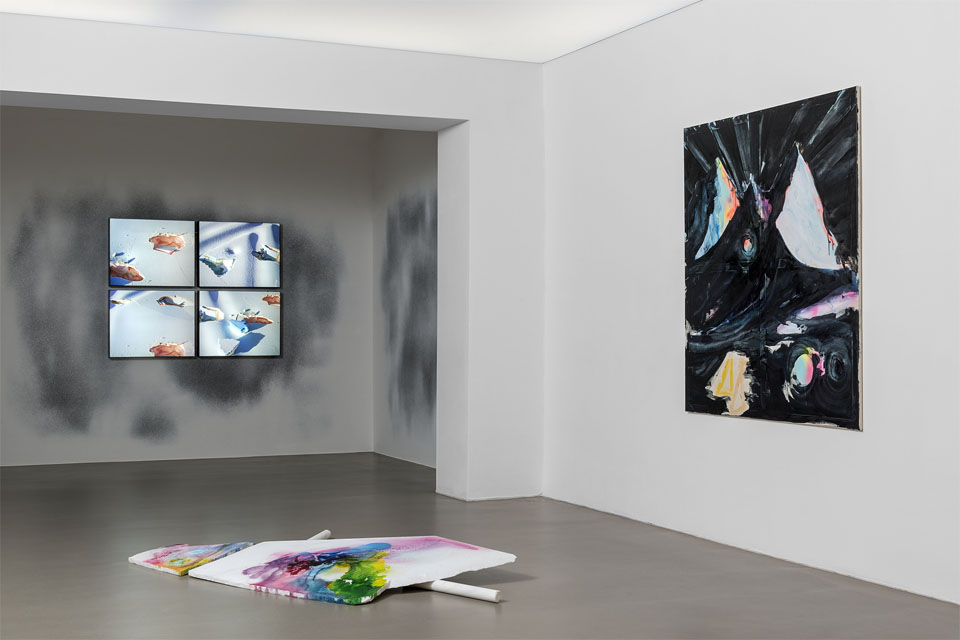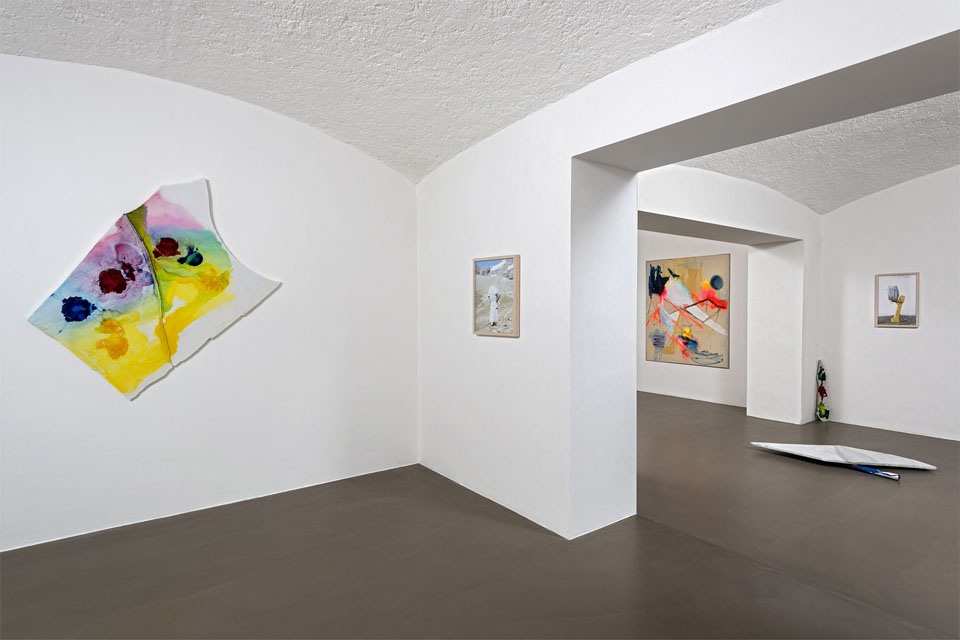 Thursday, 28 January 2016, 7 pm

Prof. Dr. Wilfried Haeberli, Glaciology and Geomorphodynamics Group, Department of Geography, University of Zurich
Alpine Ice in Retreat - New Landscapes for Future Generations

Following the lecture, Prof. Haeberli, one of the world's leading glaciologists will talk with the well-known South Tirolean photographer Walter Niedermayr. Both have more than 30 years of experience exploring glacier regions and documenting the dramatic changes in the Alps, the one with science, the other in art.

Tuesday, 8 March 2016, 7 pm

Images? Truly Images? Essence and reality in the Alps
A discussion with the artists Hansjoerg Dobliar, Philipp Messner and Walter Niedermayr

Followed by catalogue presentation snow future

Monday, 14 March 2016, 7 pm

Prof. Dr. Philipp Felsch, Institute for Cultural Studies, Humboldt University of Berlin
Laboratory Landscapes – The Alps as Scientific Territory

Thursday, 21 April 2016, 7 pm

Prof. Dr. Bernhard Tschofen, Institute of Popular Culture Studies, University of Zurich
Alpine Images – What is the lure of the mountains in our imagination?
»Clouds« in München
B2 kulturWelt, 27. Januar 2016

Zwischen Tourismusmagnet und Klimaopfer
Deutschlandradio Kultur, FAZIT, 26. Januar 2016

Schnee von vorgestern
Stuttgarter Nachrichten Sonntag aktuell, 24. Januar 2016
Artikel als pdf

Leise kriselt der Schnee
Süddeutsche Zeitung Extra, 21. Januar 2016
Artikel als pdf